Highlights from the 18th Annual International Conference on Gambling and Risk Taking
The International Conference on Gambling and Risk Taking provides a platform for researchers, regulators, and treatment specialists to come together and discuss important topics surrounding safer gambling and player protection.  
During this year's conference, our team actively participated, sharing our latest research findings on risky play sessions and the impact of safer gambling interactions, moderating engaging panel discussions, and connecting with fellow stakeholders. Additionally, we addressed the issue of stigma prevailing in the industry, shedding light on the importance of creating a supportive and inclusive environment.
Furthering the Conversation on Safer Gambling and Player Protection
May 24th, 2023 - RG Smart Gambling Machines: A Prevention Model
Tracy shared our newest research on RG Smart Gambling Machines. This innovative prevention model aims to respond to risky play in real time, incorporating advanced technologies to ensure safer gambling practices. Joined by industry experts from Norsk Tipping, Responsible Gambling Council, GREO, and Massachusetts Council on Gaming and Health, the panel explored the vast potential of technologies in promoting safer gambling.
May 25th, 2023 - Panel Discussion 1: Mediating Language for Public and Policymakers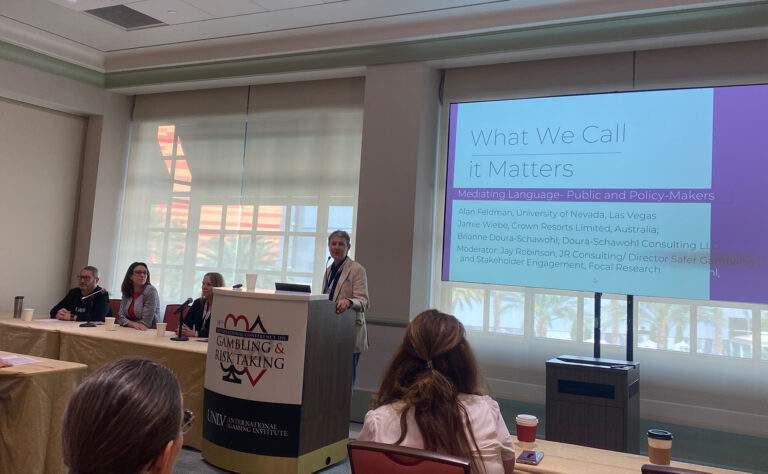 Jay moderated an engaging panel discussion titled What We Call It Matters – Mediating Language for Public and Policymakers. The esteemed panelists, including representatives from University of Nevada Las Vegas, Crown Resorts, and Doura-Schawohl Consulting LLC, delved into the impact of language on public perception and policy development in the gambling industry. Their insights provided valuable perspectives on effective communication strategies. 
Panel Discussion 2: Avoiding Stigma and Supporting Sustainable Play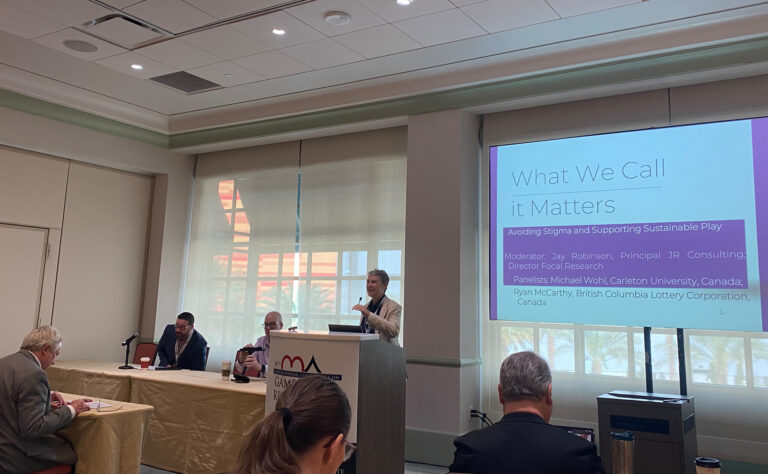 Jay facilitated another thought-provoking panel discussion on "What We Call It Matters – Avoiding Stigma and Supporting Sustainable Play." Joined by experts from Carleton University and British Columbia Lottery Corporation, the panel explored strategies to combat stigma and promote sustainable gambling practices and foster a safe gambling environment.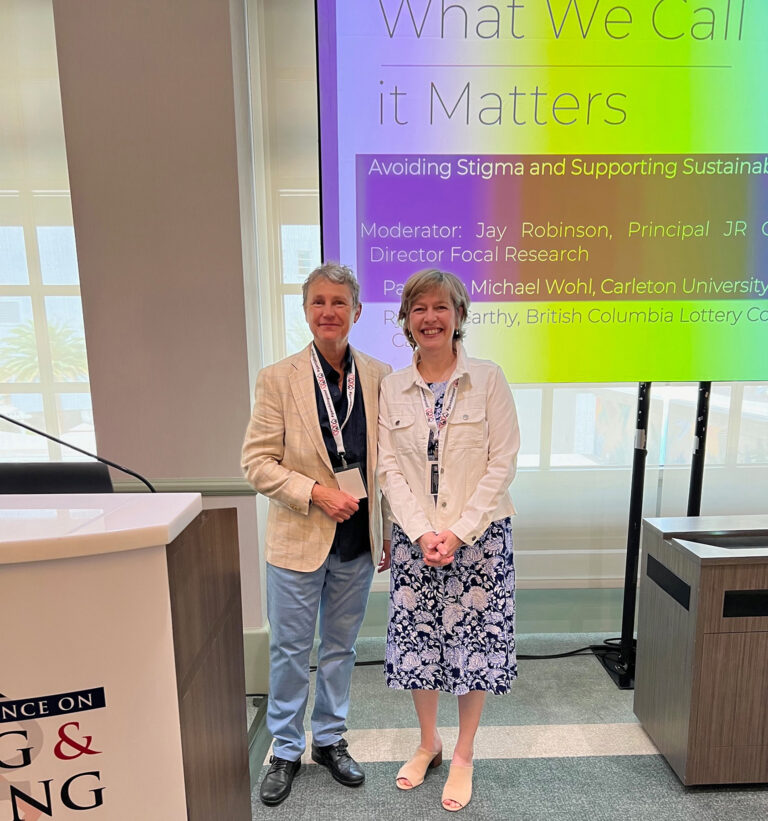 Presentations: Responsible Gambling Interactions and Identifying At-Risk Play
Jay and Tracy concluded the conference with impactful presentations. Jay's talk on "Beyond Compliance: Safer Gambling Interactions in a Post-COVID World" shed light on the evolving landscape of customer "RG" interactions, considering the unique challenges brought about by the pandemic. 
Tracy's presentation, "Beyond Identification: Using Technology to Assist At-Risk Players," showcased the potential of using algorithms to identify at-risk players and prevent gambling harms before they occur.
Connecting with Key Stakeholders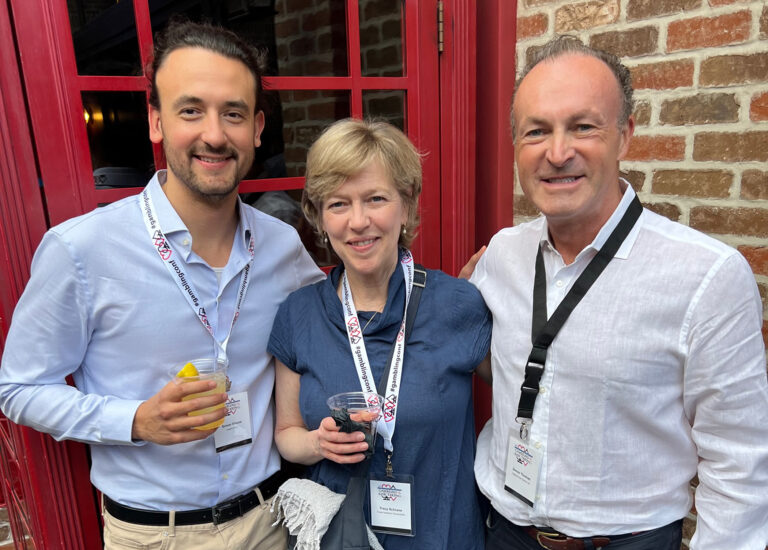 We cherished the opportunity to connect with other researchers, operators, and key stakeholders – engaging in fruitful discussions to share knowledge and further enhance our research efforts.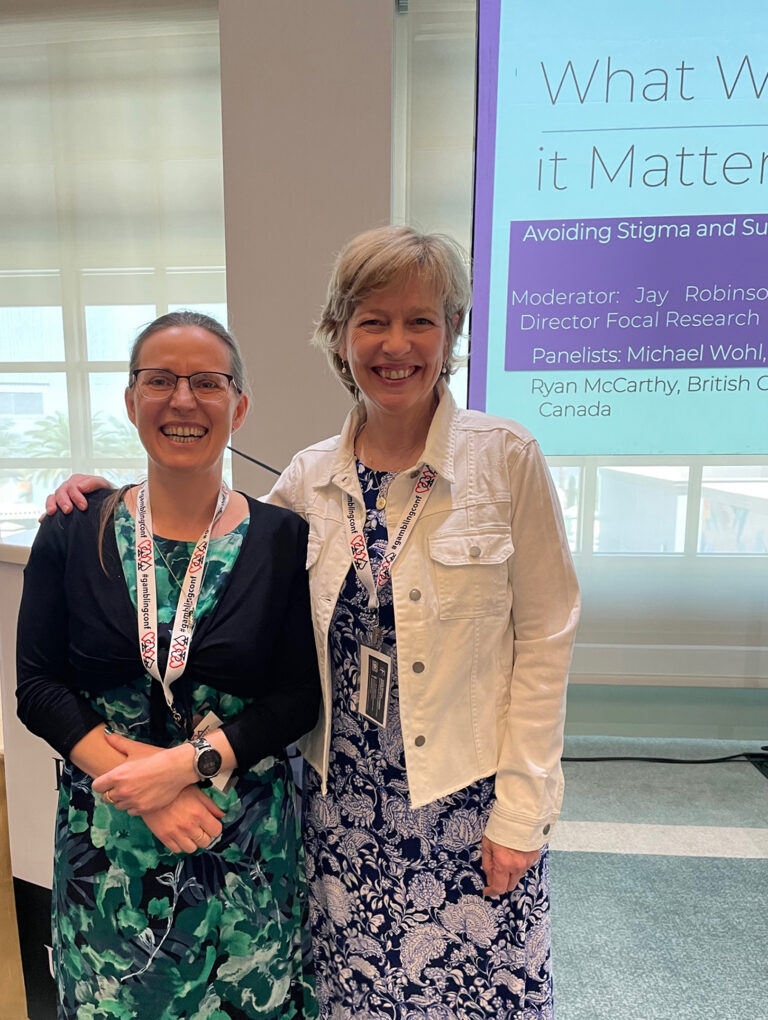 Thank you to the ICGRT for inviting us to share our research and to participate in important conversations on player protection and safer gambling worldwide.
Learn more about our Safer Gambling Solutions
ALeRT is a data-driven real-world solution to help prevent gambling risk and harm.
The system integrates corporate social responsibility best practices and technologies across a modern enterprise, helping move operators into an active prevention role. It does this by identifying at-risk players, supporting effective customer interactions, and evaluating the impact of such interactions in reducing customer risk and harm.
The ALeRT BETTOR Customer Care Training program is intended as an ancillary resource for gambling operators to use in addition to their own policies, practices and staff training.  
This training program provides service staff with additional information and skill sets for undertaking effective customer interactions as part of normal customer care. This in turn helps gamblers make better decisions, making gambling safer for all those choosing to gamble.
Our Healthy Bottom Line brochures are helpful guides that provide insight into gambling risk, and harm and provide professional encouragement to safeguard your patrons from risky play patterns that may develop into long-term issues.
With six different brochures, each brochure is customized and branded for each operator to provide information that is relevant and meaningful to their customers. Materials are available in both print and digital formats.